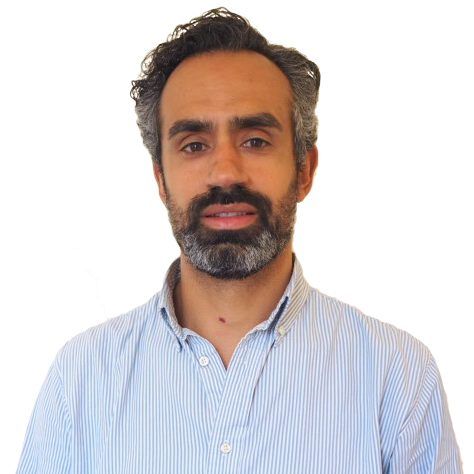 Pedro Carvalho
Knowledge Transfer Manager
,
UK Research & Innovation (UKRI)
Pedro Carvalho​, Knowledge Transfer Manager ‑ AgriFood, Innovate UK KTN
Pedro Carvalho is a seasoned professional with over 18 years of experience in crop science, agronomy, and knowledge transfer in the agriculture industry. In his current role as a Knowledge Transfer Manager at Innovate UK KTN, he specialises in AgriTech, focusing on plants and crops. With over six years as Chief Crop Scientist at Azotic Technologies, where he managed extensive field trials in Europe and Asia, led product development projects, and developed collaborative partnerships with high-profile commercial partners, he brings a wealth of experience to his current role.
Pedro's academic journey includes a PhD in Crop Science from the University of Nottingham and a combined BSc and MSc in Biology with a specialisation in plant physiology from the University of Évora, Portugal. He is committed to driving innovation and sustainability in the plants and crops sector, making a significant impact through his expertise and collaborative endeavours. Pedro is passionate about using his knowledge and experience to help companies bring innovative AgriTech solutions to market and to support the development of the AgriTech sector while addressing the challenges facing agriculture today.