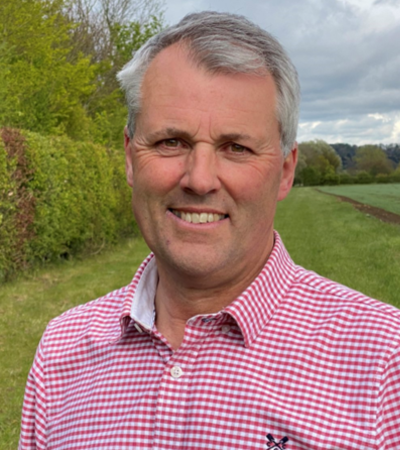 Andrew Ward
Lincolnshire's representative on the NFU National Council
,
MBE, Farmer and Founder and Chair of Forage Aid.
Andrew Ward farms 650ha of arable land near Leadenham, Lincolnshire growing winter wheat, spring barley, sugar beet, beans and oats. He is Lincolnshire's representative on the NFU National Council and the founder and Chairman of the Charity Forage Aid which sources forage and straw from arable farmers and donates it to livestock farmers suffering after an extreme weather event. His farm is an Agrii iFarm specialising in soil management and crop care. Andrew is a strong believer in partnerships and has formed close links with many national and international plant protection and machinery manufacturers.
Andrew is a McDonald's Flagship Farm, has hosted two Cereals Events, won Farmers Weekly Arable Farmer of the Year, the NFU / Farmers Weekly Farming Champion award for setting up Forage Aid, the Farmers Guardian Farming Hero award in 2014 and was also part of the Cumbria Flood Action Group who received the award in 2016. Andrew is a big believer of promoting farming and food production to the general public and has You Tube and Twitter profiles to achieve this and also works closely with 3 Lincoln schools to help children understand where food comes from.
He received an MBE in 2014 for services to Agriculture.