The CropTec Show announces that it will go ahead at NAEC Stoneleigh, Warwickshire for its November show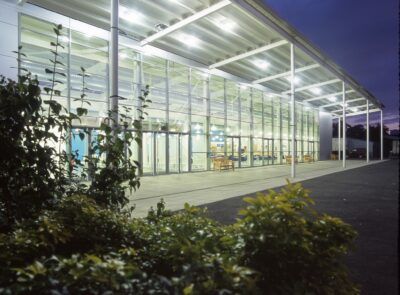 The organisers of CropTec 2023 are delighted to announce that the show will keep to its planned dates for 2023, taking place on Wednesday 29 to Thursday 30 November 2023 at NAEC Stoneleigh in Warwickshire. The move comes after its previous venue, the East of England Show Ground confirmed that it would be closing its site in June.
'After many successful years, we will be relocating to a new facility that will continue to serve our exhibitors and visitors and provide even more opportunities following the success of the 10th anniversary show in November 2022' said Verity Hyland, Event Manager on CropTec.
The new venue was decided in consultation with CropTec exhibitors, the steering committee for the event and visitor data. Ease of access and suitability factors for the show were also carefully considered.
Operations Director at CropTec, Justine Sumner said 'Our team is dedicated to providing the same high-quality service and experience that you have come to expect from us. It is a huge undertaking to move such a well-established and successful show, but we have used the data available to use to make what we believe will be the best decision for the event, our exhibitors and attendees.'
The CropTec team are excited by the next chapter and the opportunities it presents, they are looking forward to hosting the show at their new location for 2023 but are yet to confirm if Stoneleigh will become the permanent home for the CropTec show.
Agriconnect would like to thank all their supporters for their understanding and patience during this transition and look forward to continuing to host a leading industry event this November.