Harmonix® Rodent Paste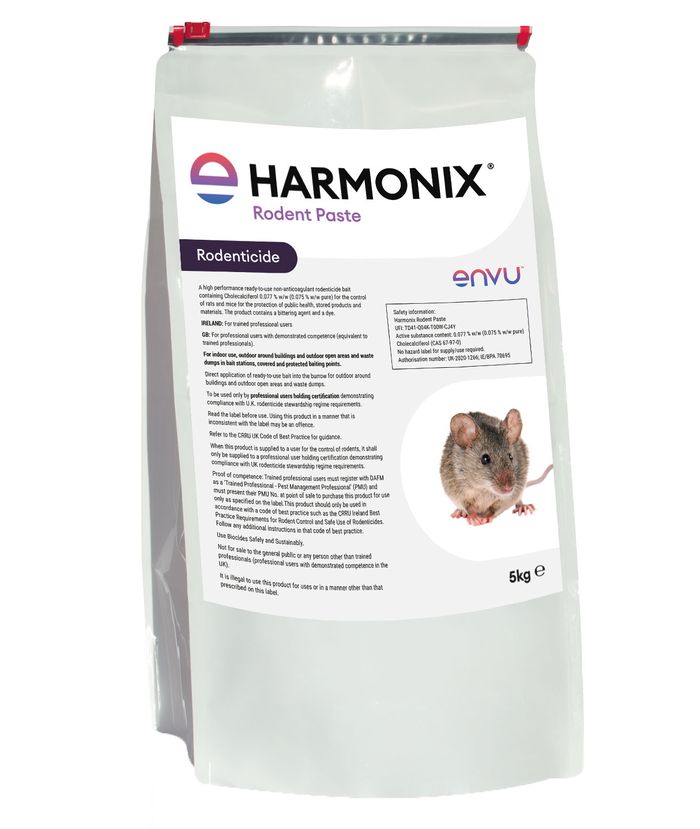 Harmonix® Rodent Paste is the result of years of innovation leading to the development of a completely new solution, based on the active substance cholecalciferol. Available in an optimised bait matrix and in modern, sustainable packaging.
Performance in all areas
To be used in multiple situations including; indoors and around buildings, outdoor open areas and waste dumps. furthermore, direct application into the rat burrow.
Less bait, great performance
The stop feeding effect will save up to 50% less bait.
More responsible
From chemistry to packaging to application.
Winning solution
Harmonix® Monitoring Paste and Harmonix® Rodent Paste contain a similar bait matrix, making them a winning solution in a Dynamic IPM program.
For more information visit our website: https://www.uk.envu.com/pest-management/harmonix-rodent-paste