Harmonix Poultry Red Mite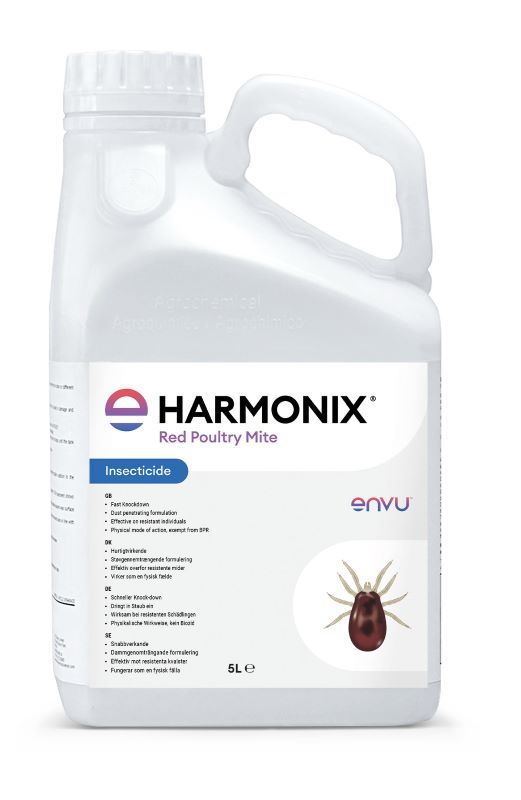 Harmonix Poultry Red Mite is a product exempt from biocide registration that uses physical mode of action to control poultry red mite fast.
A water soluble concentrate with a physical mode of action effective against poultry red mite (Dermanyssus gallinae) for use in and around avian housing. Harmonix Poultry Red Mite will also trap other small crawling insects.
It's dust penetrating formulation breaks through to cracks and crevices where mites harbour, controlling mites up to 48 hours faster than some alternative chemical controls. Birds do not need to be removed before application, but eggs should be removed and birds should not be sprayed directly.
Key features and benefits:
Improves bird welfare – control of mites reduces stress, prevents disease transfer and leads to healthier birds.
Improves productivity and profits – healthier birds leads to improved egg quality, aids live weight gain and more.
Easy application – Can be applied with a knapsack sprayer and without vet prescription.
Contributes to biosecurity by preventing disease transfer carried by red poultry mite. It can also be used to treat transport and transport equipment, hot spots for mite infestations.
For more informationvisit our website: https://www.uk.envu.com/pest-management/products/harmonix-poultry-red-mite