04 Aug 2023
Attila Winter Linseed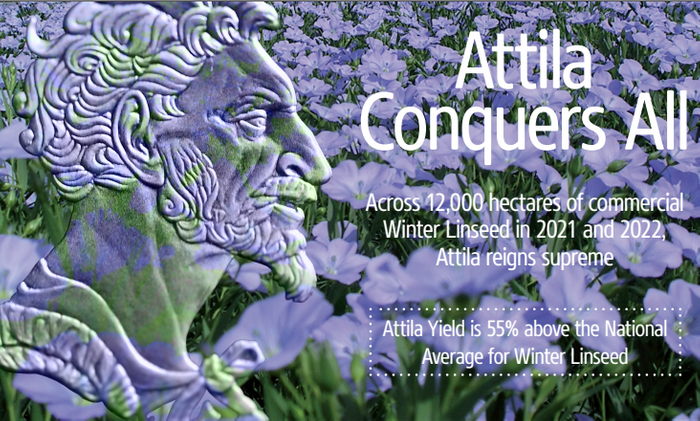 It's official – on real farms, in real
conditions and using real commercial
data, Attila is by far the highest yielding
Winter Linseed variety.
As the UK's leading supplier and buyer of Linseed,
Premium Crops have unique access to the commercial yields
of over half the UK's Linseed crop.
Data from more than 12,000 hectares of cropping in 2021 and
2022 shows that Attila coped well with the harsh winter of
2021 and, across two years, has delivered more than ½ tonne
per hectare extra yield – at today's prices that represents
>£250 gross income gained by choosing to grow Attila.