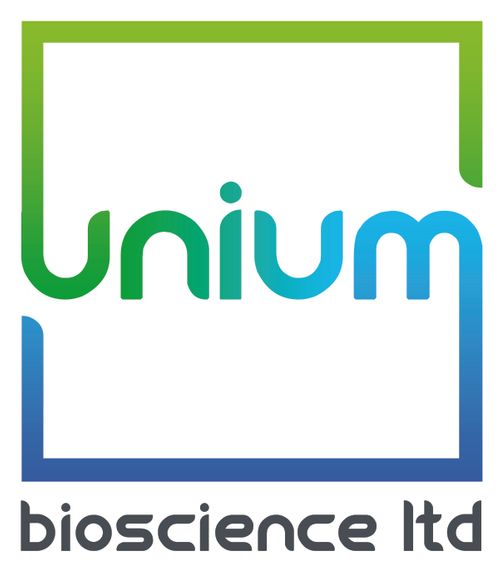 Unium Bioscience Ltd
Hall: 2 Stand information: 314
| Crop Protection
| Crop Nutrition
| Seeds
| Research & Development
Driving down production costs; maximising yields and profitability
At Unium Bioscience, it's our mission to support growers to maximise crop production with innovative, sustainable and affordable solutions.
Unium Bioscience's products put farmers first. Our revolutionary approach focuses on being proactive rather than reactionary with input application, enabling our customers to increase yields and save money from the outset.
A science-led approach generating measurable farm-based outputs
We're proud to be science-led.
Our scientific and academic network links are world-class, confirming our place at the forefront of plant physiology research and development.
Unium Bioscience's suite of pioneering technologies and treatments go through a rigorous product development process, including peer-reviewed research, crop proof of concept studies and strong field trials.
However, our real focus is ensuring that our science translates to high-value farm impacts: increased yields, lower input costs, and a positive impact on the environment.
Sustainable improvements for a challenging future
As agriculture continues to respond to environmental challenges and legislative pressures, farmers need to find new ways to produce more from less.
Unium Bioscience's products utilise natural processes, bringing environmental benefits including reduced fertiliser use and aiding carbon capture.