Adama podcast: 
Location: Home Farm, Swaffham
Show notes: Our Technical Specialists, David Roberts (Herbicides) and Andy Bailey (Fungicides) have made their way to Home Farm in Swaffham, Norfolk to visit Richard Cobbald who is the Estate Manager there. After one of the hottest summers for years, in this episode we will be focusing on how the 2018 harvest has been and plans for the autumn season ahead.
Listen here https://uk.information-hub.adama.com/arableaware/show-three-the-hottest-summer-for-years
Richard shares some insights into Home Farm and how things are looking post-harvest. Conversations soon turn to the hot topic of flea beetles. (0.40)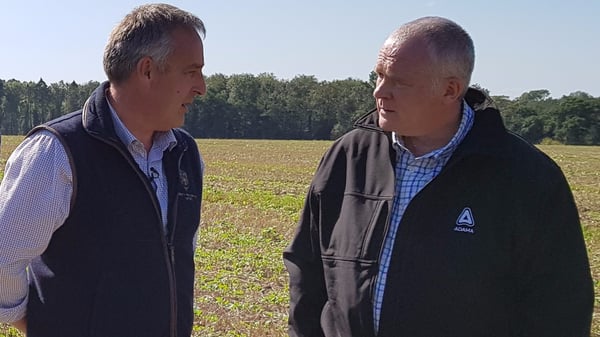 Richard discusses his cover crop approach which you may have read recently in Farmers Weekly. If not, it can be found here. David Roberts, Adama's herbicide expert shares his views on cover cropping and what benefits it brings. (4.40)
David and Andy share their harvest 2018 thoughts, the positives and negatives! (8.12)
Tom Home in Shropshire and Andrew Ward in Lincolnshire provide a grower's insight into the harvest in their regions and the integrated approach they are using on their farms. (10.00)
Back at Home Farm, Richard discusses how his Oilseed Rape and Winter Wheat harvest has been with regards to yields achieved. (17.48)
David urges listeners to think differently at this time of the year in terms of black-grass, ryegrass and broad weed-leaves control and explains how to use the different components within farmers reach to get the best cropping result. (21.10)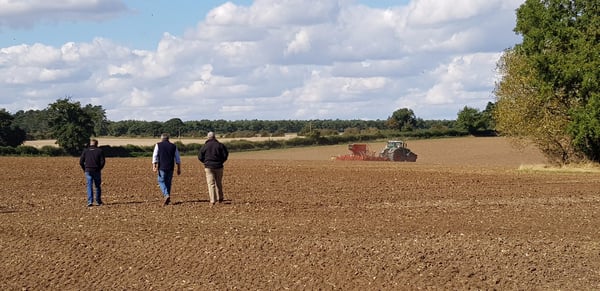 In a pre-recorded interview, Tom Martin, the man behind Face-time a Farmer fills us in on how he is educating kids about our industry – brilliant initiative! (23.30)
Richard and guys have moved onto a wheat field which is being drilled as their conversations develop. First pre-emergent herbicides are discussed. (33.57)
Andy gives his advice for the inevitable slug pressure to come when the rain returns. Richard shares his slug control approach and how he uses Metaldehyde and Ferric Phosphate. (38.58)
Andrew Ward gives us an update on Foraige Aid, how the initiative started and how it has developed over the years. (41.37)
David, Andy and Richard give their final tips as we head toward the autumn. Integrated control is a common theme! (48.02)
Share This Story to your followers!